After school today my son was lamenting to me about how two of his friends got
iPod touches for Christmas.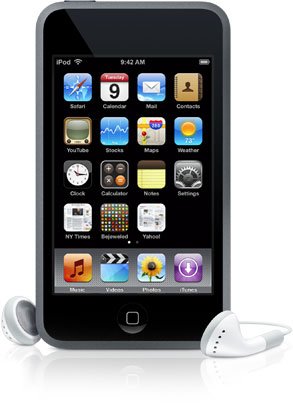 I couldn't help but think, "If I give my son an iPod touch at age nine for Christmas what do I give him at age sixteen, a Ferrari?


I'm sure some will disagree.


"T" has been saving his allowance, money given to him by his grandparents for his birthday and Christmas, and money for doing extra chores around the house--
all for a coveted iPod touch.

After saving for over six months he still doesn't have enough money,
but I feel that when he does save enough money for his very own iPod touch he will value it so much more for having earned it.